BLOG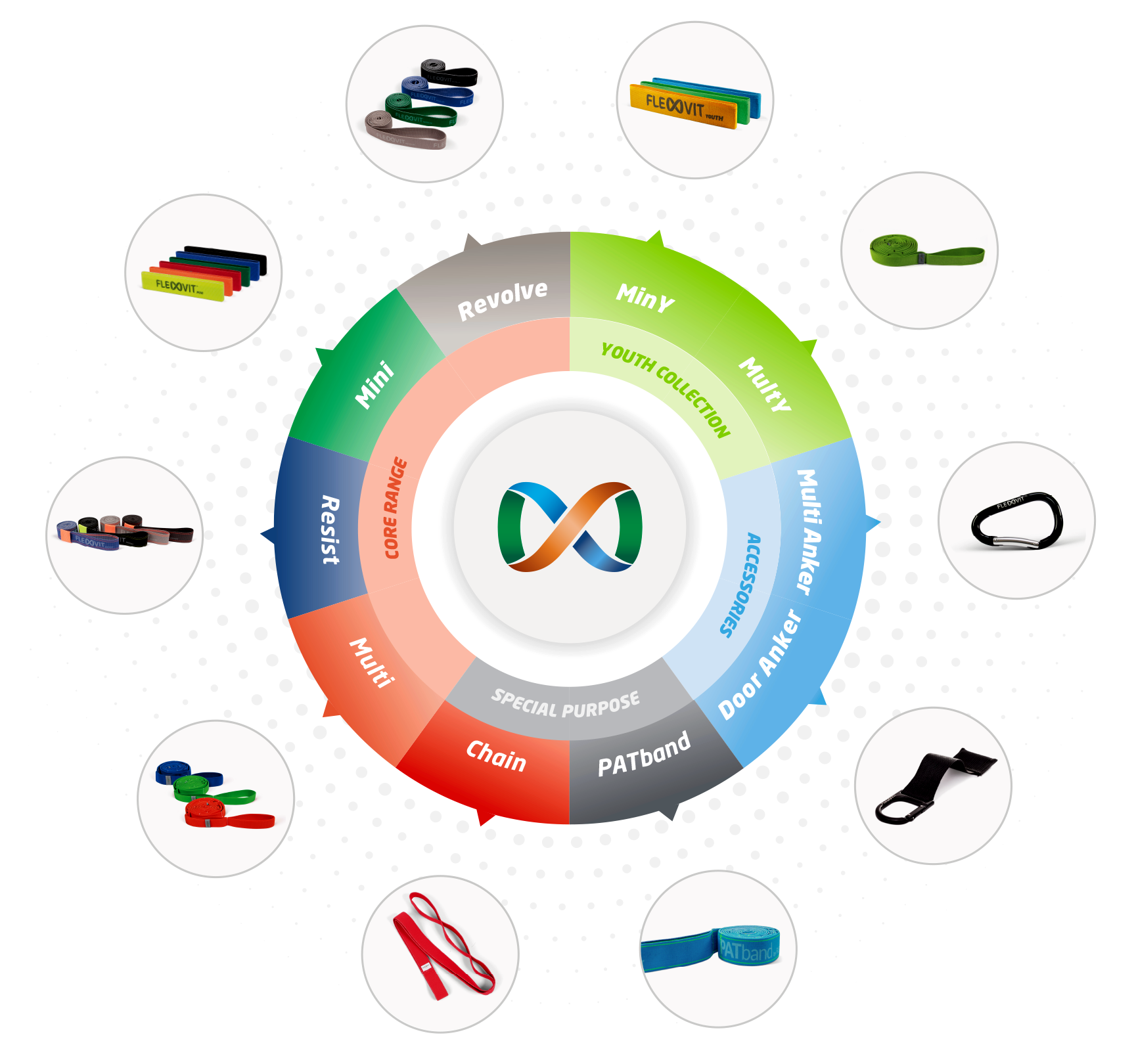 Development
Our unique production technology enables us to create the highest quality elastic fitness bands on the market. At the same time we are able to create prototypes, new products and product variations fast, which gives us the ability to quickly react to market and industry developments as well as creating product innovations constantly.

Functional Training
With FLEXVIT bands you can train multiplanar and multivectoral – they are the perfect training tools for functional training. Having great expertise in this field we can supply our customers and partners with extensive knowledge of how to use FLEXVIT bands for different use cases, from sports injury prevention to performance development.

Lasting Partnerships
We've always been team players and we also believe that collaboration and teamwork are key drivers for our success. That's why we seek to build and have longstanding partnerships with the belief that every side should profit equally from such a relationship. It is our policy to always be open to talks with anybody who wants to collaborate or partner with us.

Stretch & Resistance
Made for your health
CONTACT US